This post contains affiliate links to include the eBay Partner Network which may earn a commission. We truly appreciate your support.
Cardboard Nerds Hot 10 for November 2023
The Cardboard Nerds Hot Ten will document the ten hottest rookie cards you should consider purchasing monthly. Updated monthly.
Questions? Comments? Email [email protected] or DM us on the Cardboard Nerds FB page.
#1.

2023 Topps Now Draft Victor Wembanyama RC #D1 Spurs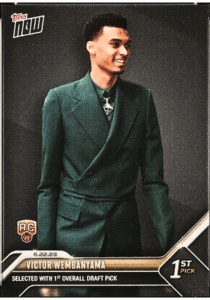 Good luck to the rest of the players in the league. Victor Wembanyama is similar to playing a cheat code in early Nintendo games.
#2. 2021 Prizm Trevor Lawrence RC #331 Jaguars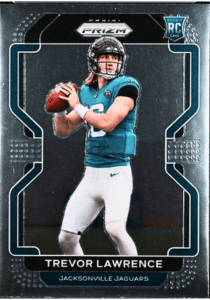 From day one, we were on this kid when he arrived in Clemson and have been buying his cards ever since. Not only a GREAT quarterback but a stand-up person. It's easy to see why his teammates praise his leadership abilities. He has everything it takes to be the next Tom Brady.