5 Trending Will Levis Football Cards on eBay
Below are the most popular Will Levis rookie cards on eBay based on most bids. This list will be updated as more Will Levis rookie cards are released.
2023 Will Levis Mosaic Rookie Card #377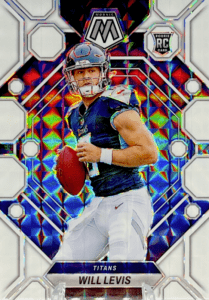 2023 Panini Prizm Draft Picks Will Levis #103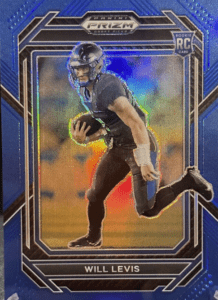 2023 Will Levis Panini Mosaic Draft Picks RC #2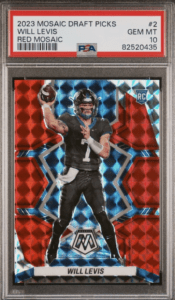 2023 Panini Mosaic Football Will Levis Stained Glass SP RC #SG-24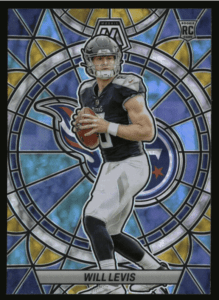 2022 Topps Bowman Chrome U Will Levi's Auto /99 52BF-7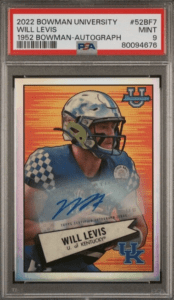 Final Thoughts
Taking a wait-and-see approach with Will Levis football cards.
Ownership disclosure:

2023 Panini Prizm Draft Picks Will Levis #103 x1

Long-Term rating: 7.65 out of 10
View the Most Popular Will Levis Football Cards on eBay
Who are we not taking a wait-and-see approach with? (see below)