The 1970s marked a significant era in the history of hockey cards. With iconic athletes, classic designs, and memorable moments captured on paper, these cards have become highly sought-after collectibles today. From Bobby Orr to Wayne Gretzky, here are five of the best 1970s hockey cards every collector should have.
#1. 1979 Wayne Gretzky O-Pee-Chee/Topps RC #18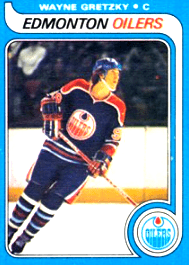 The 1979 Wayne Gretzky O-Pee-Chee trading card has become an iconic piece of sports memorabilia and one of the most sought-after cards in the hobby. Originally released as part of the O-Pee-Chee hockey set that year, it features a young Gretzky in his Edmonton Oilers uniform, with a crisp and vibrant illustration on the front. The back of the card features a brief biography of Gretzky and his career highlights at the time.
It is estimated that only a few thousand copies of the card were printed, making it one of the rarest hockey cards ever produced. It has become a mainstay in many collections and has been featured in countless auctions and online sales. The 1979 Wayne Gretzky O-Pee-Chee card is considered to be the crown jewel of any hockey memorabilia collection.
Its status as an iconic and should be a solid investment in the long-term, were talking double digits returns annually.
#2. 1971 Guy Lafleur O-Pee-Chee RC #148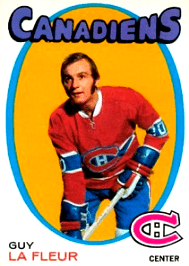 The 1971 O-Pee-Chee Guy LaFleur rookie card is a highly valued item amongst collectors, and its desirability has only increased over the years. With an image of the iconic hockey star in his classic Montreal Canadiens jersey with a yellow background, this card evokes memories of one of the most successful eras in franchise history.
#3. 1971 Marcel Dionne O-Pee-Chee RC #133
The card features a color photograph of Dionne in his rookie year with the Detroit Red Wings. Dionne has a goofy-ass grin on his face and is wearing a white Red Wings jersey. His expression is quirky, to say the least, and looks like he has had a couple ice cold ones before the shot. You would never bet this guy would go on to be a success in the NHL. The back of the card includes Dionne's career statistics and a brief biography.